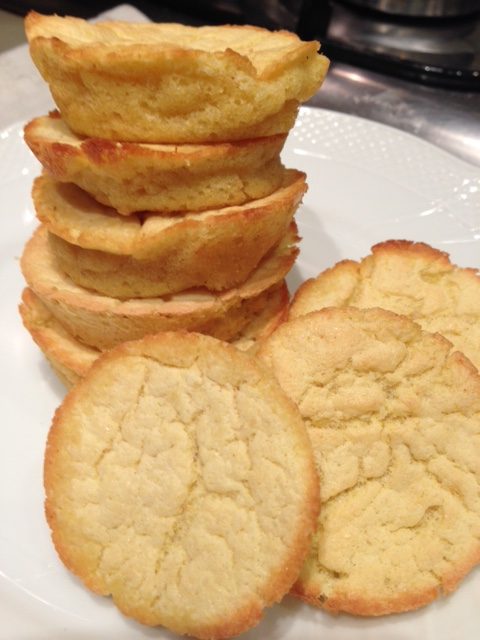 INGREDIENTS
3/4 cups all purpose flour
1/2 tsp. baking powder
1/4 tsp. turmeric
3/4 cups milk (almond milk ok)
1/2 tsp. salt
4 1/2 tbsp. aquafaba
pinch of cream of tartar
olive oil (or butter) for greasing muffin tins
PROCEDURE
1. Generously oil or butter muffin tins.
2. Place them in a preheated 450F (190C) oven 5 minutes prior to baking.
3. Beat the aquafaba with a pinch of cream of tarter for about 5 minutes to form stiff peaks.
4. In the meantime sift the flour with the baking powder, salt and turmeric.
5. Mix in the milk and beat until the batter is smooth.
6. Now gently fold in the whipped aquafaba.
7. Fill each hot muffin tin almost to the top with the prepared batter.
8. Bake for about 20 minutes or until golden. Remove from oven and cool for about 10 minutes before removing.
9. Serve them warm or cooled. Delicious crisped in a pan or toasted the next day.