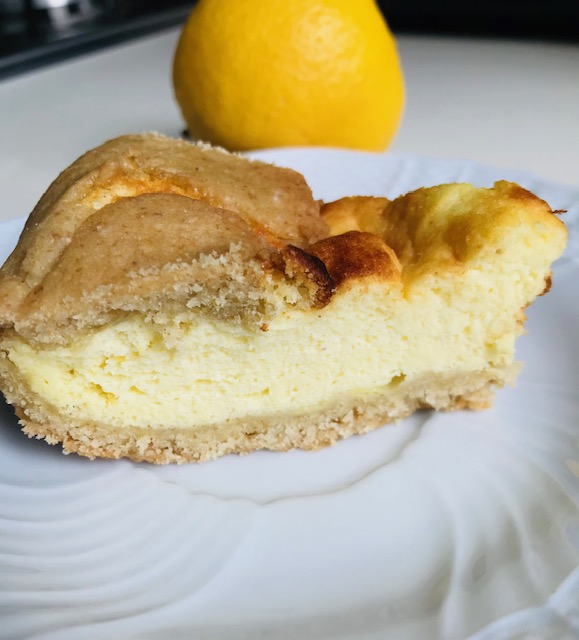 ….known as "Soffione di Ricotta" – light and fluffy!
INGREDIENTS
Crust:
200 gr. flour
60 gr. sugar
1 egg + 1 egg white beaten
35 gr. olive oil
a little milk
Ricotta Filling:
300 gr. of a delicate ricotta cheese (sheep ricotta good)
60 gr. powdered sugar
grated rind of a lemon
1 tsp. vanilla extract
3 eggs separated + 1 egg white
1. To prepare the crust whisk together the flour and sugar.
2. Make a well in the middle and pour in the eggs and oil. Stir together to form a firm dough. Add milk if too dry.
3. Set aside in a cool place and prepare the filling.
4. Beat the egg whites until firm. Set aside.
5. Beat the yolks with the sugar until fluffy and lemon colored.
6. Beat in the ricotta cheese and flavorings. Fold in the egg whites.
7. Roll out the crust dough to fit in your pan. (I used a ring mold)

8. Pour the filling into the crust lined pan. Fold the overlapping crust inwards over the filling.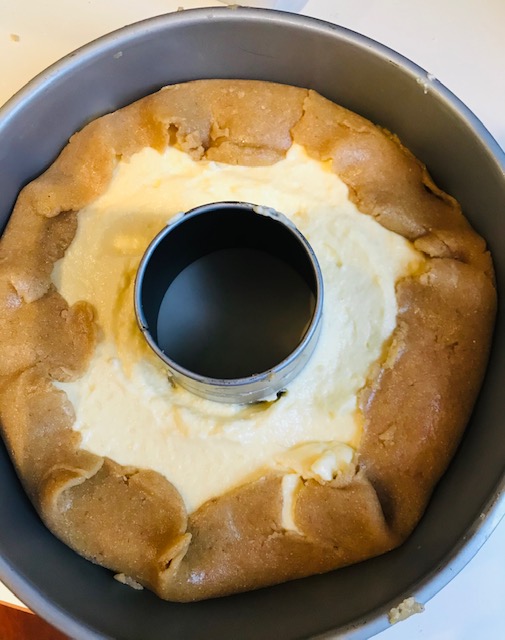 9. Bake in a preheated 180deg C (370deg F) preheated oven for an hour. Cool in pan before removing.