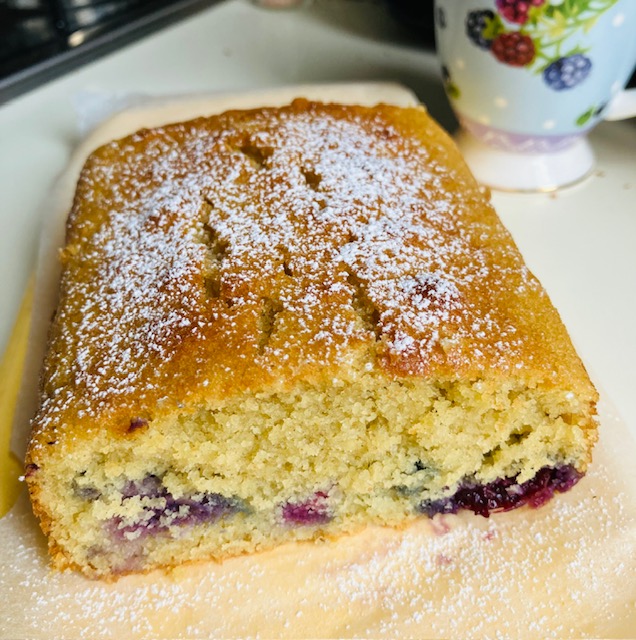 INGREDIENTS
1/3 cup butter (part coconut or olive oil good)
1/2 cup sugar
2 large eggs beaten
grated rind of one lemon
1/2 cup milk (almond milk good)
1 1/4 cups flour
pinch of salt
1 1/2 tsp baking powder
1/4 cup almond meal
2/3 cups fresh blueberries (dredged in a little flour)
PROCEDURE
1. Cream butter and sugar until fluffy.
2. Beat in eggs, lemon rind and milk.
3. Add flour sifted with baking powder and salt to the mixture without over mixing.
4. Fold in the prepared blueberries.
5. Transfer the dough to a wax paper lined loaf pan.
6. Bake in a preheated 170deg (350deg C) oven for 35-40 minutes.
7. Cool loaf on a cooling rack before turning out.
8. Sprinkle with powdered sugar if desired.